Community
Dumfries Baptist Church Centre has been designed to meet the needs of the Community by being a multi functioning space, able to accommodate various events and bookings, from large scale conferences to smaller meetings, it is also the home to weekly activities including:
Mondays:
Flutterby Tai Chi 10am (weekly)
DUKES (Dumfries & Galloway Ukulele Strummers & Singers) 5pm (weekly, term time only)
Weight Watchers 5.30pm (weekly)
Gillbrae Shotokan Karate Club 6.30pm (weekly)
Tuesdays:
Toddlers 10am (weekly, term time only)
Slimming World Sessions: 3.30pm, 5.30pm & 7.30pm (weekly)
Indoor Bowls 7pm (fortnightly)
Wednesdays:
Encore Seniors Lunch Club (monthly) 11am
Badminton 7.30pm (weekly, term time only)
Girlzone for primary aged girls (weekly, term time only) 6pm
Thursdays:
Georgetown Friends & Neighbours (fortnightly) 10am
Friendship Hour for Seniors 2pm (fortnightly)
Gillbrae Shotokan Karate Club 6.30pm (weekly)
Focus Photography Club (monthly)
Fridays:
Singalong (fortnightly) 2pm
Saturdays:
Who Let The Dads Out (monthly) 10am
Sundays:
Worship and Teaching Services 10.30am and 6.30am (weekly)
Intense for High School pupils 6pm (weekly)
Our fantastic Sports Hall is available for hire for basketball, badminton, table tennis, volleyball, football and more.
A Vision of Faith & Hope - DG Life Magazine, May 2018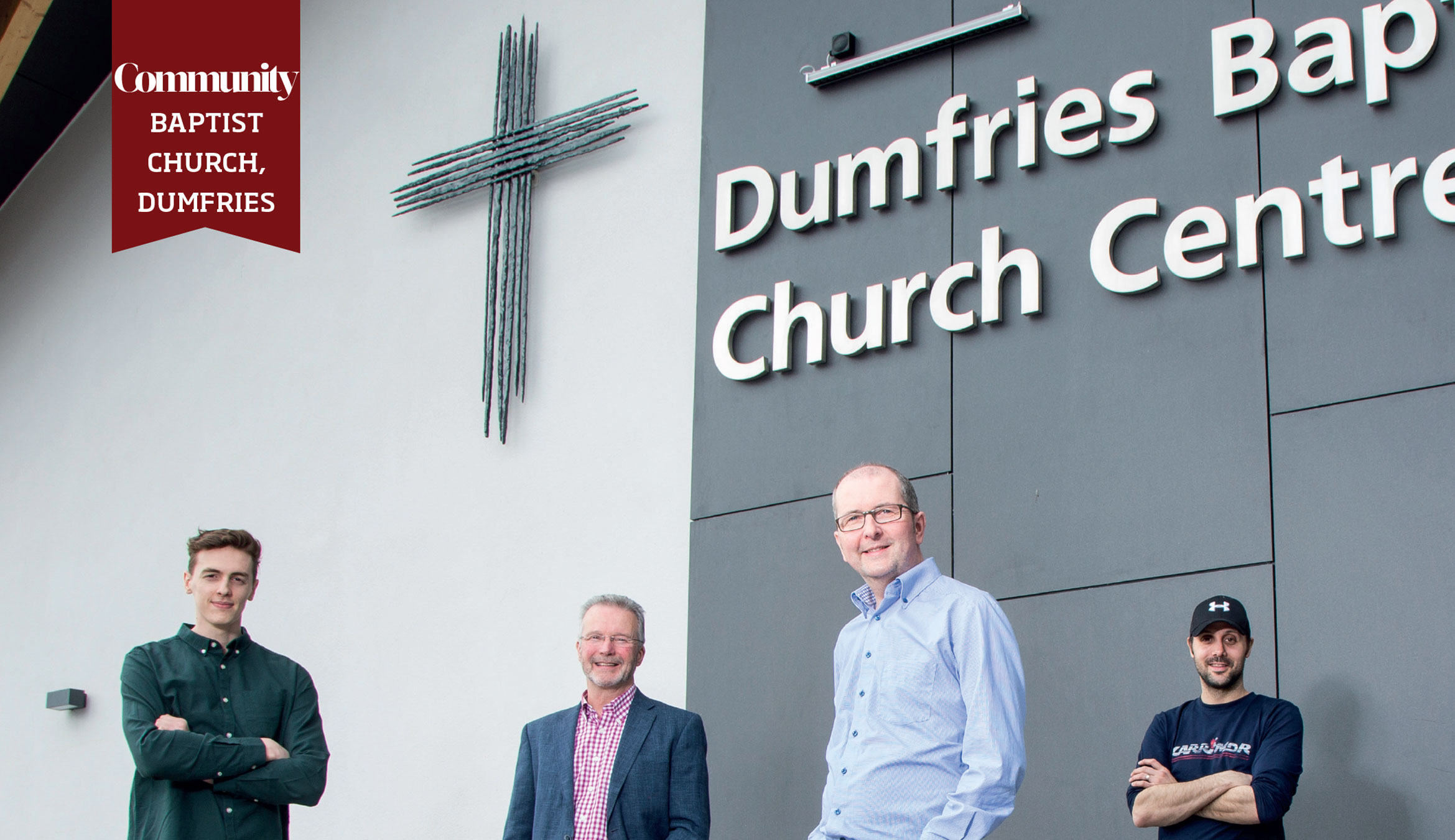 "A home for the congregation and so much more," is the guiding principle of Dumfries Baptist Church's innovative new multimillion pound centre. Built on land on the town's Gillbrae Road over the past year, the centre is designed to serve its neighbouring communities, and Dumfries as a whole, with a café, sports hall, meeting and conference rooms, as well as a spectacular 400-seater auditorium. All of its spaces can be hired by individuals and groups, for one-off events or regular meetings.